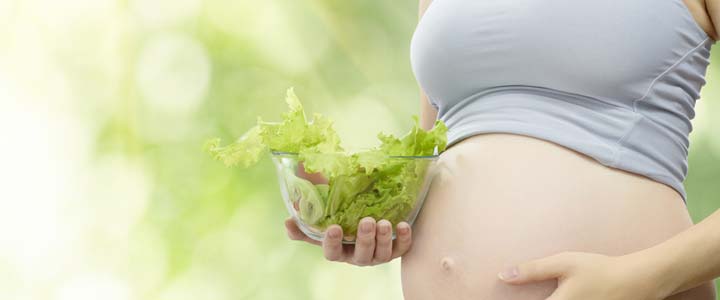 Health and weight Why gain weight?
You are indeed going to gain weight, but what for exactly? In fact, only a fraction of your weight gain will increase your own (fat) reserves, the rest is only temporary and will disappear shortly after the birth of your baby.
Foetus: 3-4 kg
Placenta: 700 g
Amniotic fluid: 900 g
Increased blood volume: 1-1.5 l
Breasts: 400-500 g
Water retention: 2 l
Fat reserves: 2-3 kg
That's a total of 10.2 to 12.8 kg on average, for a woman who wasn't underweight or overweight before the pregnancy.
Sign up now for free to PregnancySymptomsTest.com
Do you wish to receive a pregnancy update?
Register now for a free pregnancy update and receive a weekly email with information relevant to the week of your pregnancy; the things that are worth knowing about your developing child, the delivery, breastfeeding and other useful information.