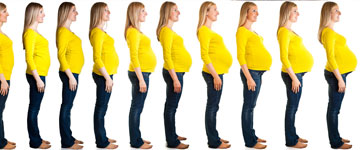 Weeks pregnant Pregnancy week to week
39 weeks pregnant – the changes in you
Near the end of your pregnancy you may experience a thin secretion. Sometimes it is as runny as water and you may think your waters have broken. However there is a clear distinction between this secretion and the amniotic fluid. Amniotic fluid would continue to leak. If you stand up or walk you feel even more fluid loss. In comparison the secretion is more slimey and leaves a white mark when dry. Dried amniotic fluid cannot be seen.
39 weeks pregnant – how is your baby growing?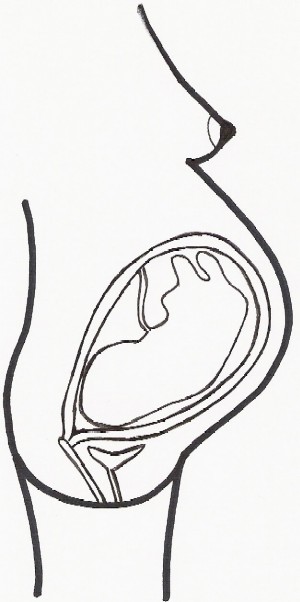 Your baby is now approximately 49 centimetres and weighs about 3300 grams. There is little room to move now that he is so big. The kidneys are now fully grown but remain delicate. Salt is absolutely forbidden and should be avoided until your child is at least one year old. The kidneys would be overloaded and not able to cope with the salt levels.
What is your experience of pregnancy?
Your pregnancy week by week
Sign up now for free to PregnancySymptomsTest.com
Do you wish to receive a pregnancy update?
Register now for a free pregnancy update and receive a weekly email with information relevant to the week of your pregnancy; the things that are worth knowing about your developing child, the delivery, breastfeeding and other useful information.