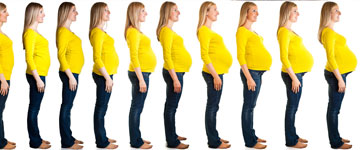 Weeks pregnant Pregnancy week to week
36 weeks pregnant – the changes in you
Your baby will now settle in a definite position. The space in the uterus is too small for the baby to move freely. During this time your baby will descend into the pelvis. Once this has happened you will feel more room in your abdomen. Breathing becomes easier again as your lungs are no longer under such pressure. If your midwife or gynaecologist is uncertain of the baby's position then an ultrasound scan will confirm it.
36 weeks pregnant – how is your baby growing?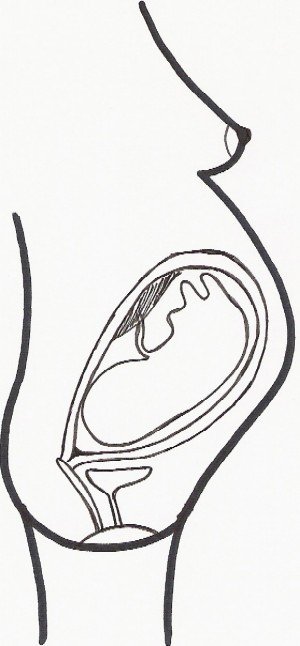 Your baby is now approximately 45 centimetres long and weighs about 2850 grams. He is now lovely and round and no longer has wrinkles. He is now so big there is hardly any room left to move. When he has descended there is no more possibility to turn. He also moves less although you will still feel your baby moving. Perhaps you will see an arm or leg suddenly sticking out.
What is your experience of pregnancy?
Your pregnancy week by week
Sign up now for free to PregnancySymptomsTest.com
Do you wish to receive a pregnancy update?
Register now for a free pregnancy update and receive a weekly email with information relevant to the week of your pregnancy; the things that are worth knowing about your developing child, the delivery, breastfeeding and other useful information.