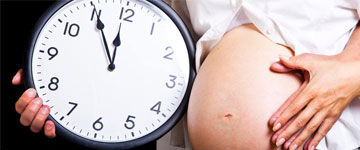 How long are you pregnant? Calculate due date of pregnancy
Pregnancy information Pregnancy calculator weeks
How long have you been pregnant?
How long are you pregnant? How many weeks pregnant?
This is week 4 of your pregnancy.
Today you are 4 weeks and pregnant.
You still have about 252 days to go.
Your due date is Tuesday 8 December 2020. You will give birth around this date.
Please contact your doctor for your exact due date.
Pregnancy calendar dates
All important dates about your pregnancy in a row:
Your last menstrual cycle started Tuesday 3 March 2020.
The date of conception / conception is Tuesday 17 March 2020.
Your first trimester

(week 1 t/m 12)

starts on Tuesday 3 March 2020.
Your second trimester

(week 13 t/m 27)

starts on Tuesday 2 June 2020.
Your third trimester

(week 28 t/m 40)

starts on Tuesday 15 September 2020.
Pregnant or not?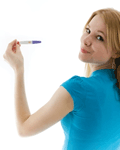 Do you doubt if you are pregnant? You can do the free online pregnancy test. To be sure, you can do a real pregnancy test. If your menstrual cycle is 28 days, you can perform a pregnancy test with your morning urine around Tuesday 31 March 2020. It is important that you test not too soon.

To the doctor
Are you pregnant? Congratulations! If you are sure that you are pregnant, you can call a doctor for your first appointment. Do not forget to sign up for the pregnancy update: your pregnancy from week to week... While you are busy, your child grows nicely. See how your baby develops in your stomach? Sign up for the PregnancySymptomsTest pregnancy update and receive a weekly email with useful information about the week of your pregnancy. Facts about the growth of your child, the delivery, breastfeeding and other useful and fun information.
You are now in week 4 of your pregnancy. Read also about week 5 and week 6.
Sign up now for free to PregnancySymptomsTest.com
Your response on 'Pregnancy calculator weeks'