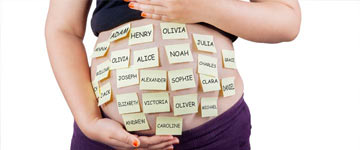 Babynames firstnames Find baby names
Narrow your search by using specific characteristics and find the best names for your baby way ahead of his/her birth. Do you want to see more babynames? Click the 'More first names' button to get five new baby names that meet your search criteria.
Find baby names
Baby names for your baby
We have not found any name meeting all your search criteria, please amend them. Please choose other criteria.
Let yourself be inspired! Here are more names to choose from…
Find Beautiful baby names 2022