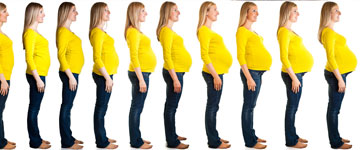 Weeks pregnant 42 weeks pregnant
42 weeks pregnant – the changes in you
After the delivery your body does not immediately return to normal even if you feel good. You may feel ready for a walk outside with your baby. This is fine but do it gently and don't go too far. Remember you have to walk back the same distance. It is therefore a good idea to build up your walking distance slowly. Above all enjoy it – the first time walking out with your baby is a special occasion.
42 weeks pregnant – how is your baby growing?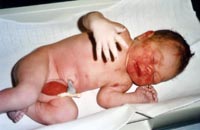 If you have not yet delivered your baby will now measure approximately 50-51 centimetres. He will weigh between 3450 and 3600 grams. By the following week your child will certainly be born. The gynaecologist will induce the delivery in the 43rd week if it has not happened spontaneously.
Read what other people have written!
What is your experience of pregnancy?
Your pregnancy week by week