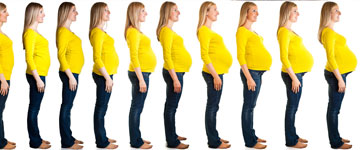 Weeks pregnant 29 weeks pregnant
29 weeks pregnant – the changes in you
You may now experience a desire to clean things during your pregnancy. Maybe late in the evening the desire to mop the kitchen. Another may have the desire to shop, shop, shop. It can be nice to give in to this if your wallet will allow it, of course!
29 weeks pregnant – how is your baby growing?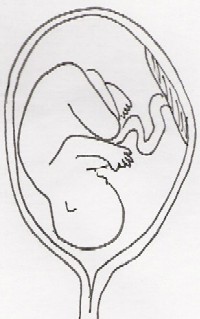 Your baby is now approximately 38 centimetres long and weighs about 1100 grams. The development of the brain is now rapid. The stomach and intestines are now complete but the kidneys are only fully developed at birth. This week the eyes may open fully. Due to more fat being stored under the skin the baby has more of a pink colour. The fat is taken from your food intake, so it is very important that you eat a healthy diet.
What is your experience of pregnancy?
Your pregnancy week by week
Sign up now for free to PregnancySymptomsTest.com
Do you wish to receive a pregnancy update?
Register now for a free pregnancy update and receive a weekly email with information relevant to the week of your pregnancy; the things that are worth knowing about your developing child, the delivery, breastfeeding and other useful information.