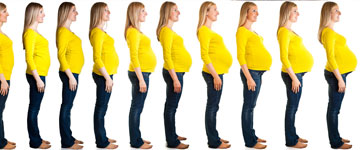 Weeks pregnant 25 weeks pregnant 3
25 weeks pregnant – the changes in you
Now you may notice a pattern when your baby is most active. When you are active the baby is often rocked to sleep from your movements but when you sit and rest on the sofa or bed you feel your baby moving. You might find it interesting that your baby's wakeful moments during the day are often the same after delivery.
25 weeks pregnant – how is your baby growing?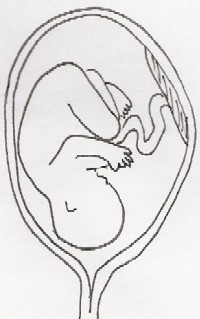 Your baby is now approximately 33 to 34 centimetres long and weighs about 750 grams. Slowly the lungs develop bloodvessels. The skull was already beginning to harden but now other bones are becoming harder. At this time the body is growing faster than the head. This is normal as the body has some catching up to do. If your baby were to be born at 25 weeks it has about an 80% chance of survival.
Read what other people have written!
What is your experience of pregnancy?
Your pregnancy week by week
Sign up now for free to PregnancySymptomsTest.com
Do you wish to receive a pregnancy update?
Register now for a free pregnancy update and receive a weekly email with information relevant to the week of your pregnancy; the things that are worth knowing about your developing child, the delivery, breastfeeding and other useful information.