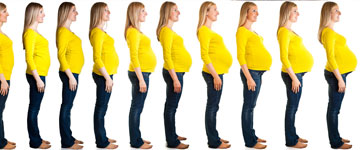 Weeks pregnant 21 weeks pregnant
21 weeks pregnant – the changes in you
During your pregnancy you may suffer from pain in the pelvis area. Often this starts with a sensation in the pubic bone. You may later experience difficulty with walking, standing for a long time, cycling, walking the stairs and other activities. Also turning in bed can cause pain. If the pain is really serious it is referred to as instability of the pelvis. If you are experiencing these pains then you should tell the midwife. She may refer you to a physiotherapist who specialises in this area.
21 weeks pregnant – how is your baby growing?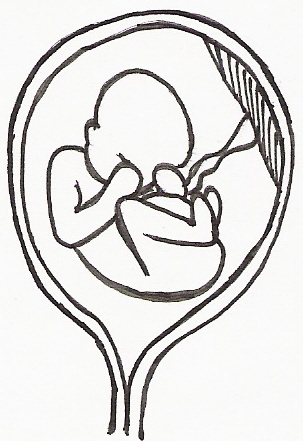 Your baby is now approximately 27.5 centimetres long and weighs about 400 grams. In length terms your baby is about half the length at birth but in weight terms still a way to go. In week 21 the white blood cells (leukocyte) are made. These will soon have the important role of protecting the body against illnesses and infections. The tongue is also formed in week 21. The baby's skin is no longer transparant. Your baby exercises the face muscles by pulling all kinds of funny faces.
What is your experience of pregnancy?
Your pregnancy week by week
Sign up now for free to PregnancySymptomsTest.com
Do you wish to receive a pregnancy update?
Register now for a free pregnancy update and receive a weekly email with information relevant to the week of your pregnancy; the things that are worth knowing about your developing child, the delivery, breastfeeding and other useful information.