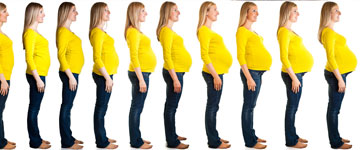 Weeks pregnant 16 weeks pregnant 4
16 weeks pregnant – the changes in you
Your uterus grows and pulls on the muscles attached to the uterus. This can cause a sore feeling to the left or right of the underside of the bump. You may feel painful stabbing sensations. You may experience this only for a short time but some experience it for the whole pregnancy. It can help to support the bump. During sleep, for example, you can use a pillow for support under the bump and between your knees.
16 weeks pregnant – how is your baby growing?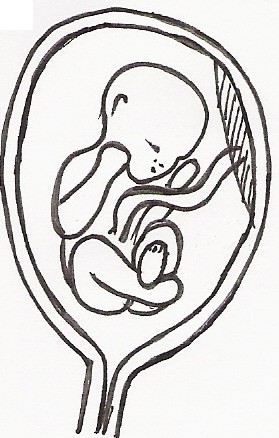 Your baby is now approximately 16 centimetres and weighs about 125 gram. He is kicking and turning and doing somersaults. Now he has enough space he makes the most of it. The voice muscles are theoretically ready for use, but making a noise needs air. It will therefore take a while before your baby is able to use his voice.
Read what other people have written!
What is your experience of pregnancy?
Your pregnancy week by week
Sign up now for free to PregnancySymptomsTest.com
Do you wish to receive a pregnancy update?
Register now for a free pregnancy update and receive a weekly email with information relevant to the week of your pregnancy; the things that are worth knowing about your developing child, the delivery, breastfeeding and other useful information.